Here's the full tutorial on how to navigate Bucatari5stele.org and some answers on the most common questions one would ask about this website.If anyone thinks that I have forgotten anything please post on this thread.
First of all lets cover the basics:
1.How do I make an account?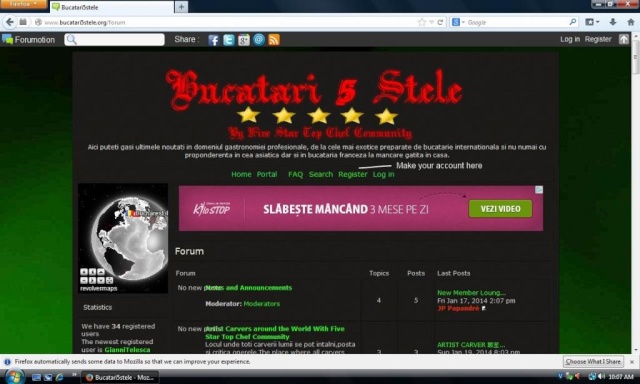 Go on the site and click REGISTER.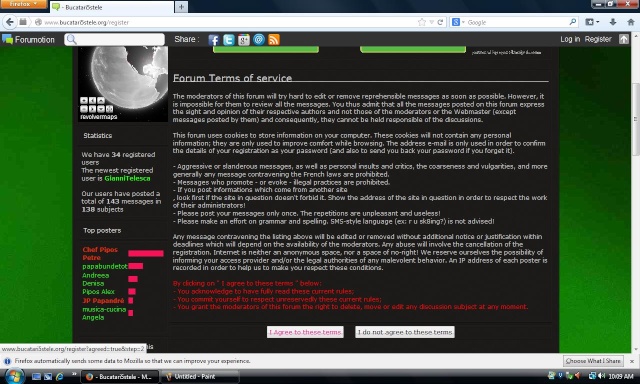 Accept the user terms.
Complete all fields with a username,a valid email,and password(it's best if you use a combination of letters and numbers like ex:John123).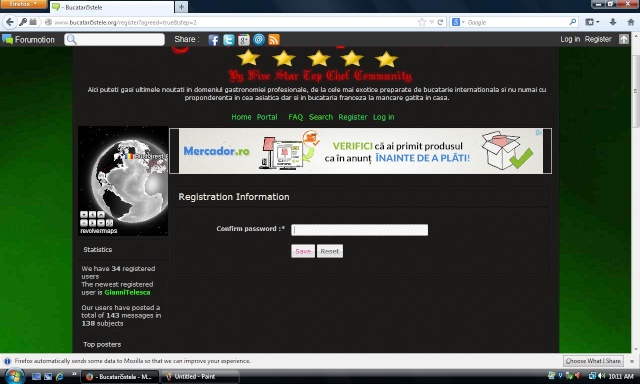 Type your password again as in the previous step.This is where most users fail registration.You must type in your password ex:if in the previous step you typed the password John123 you will have to write it in this step as well for confirmation.And you're pretty much done.Welcome to the website!
2.How do I upload to the forum?
Alright,I'm going to show you the posting panel with only the essentials for uploading.If you have further questions on this,please leave a message on this topic.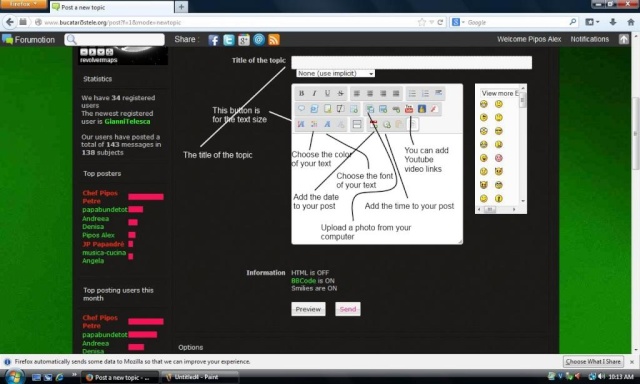 I have listed above only the basic buttons you need.
Important note:sometimes the title of the post can be too short and the post you have created will not publish,so you must make your title a bit longer ex:Strawberry Shortcake is the recipe name,change it to  o you must make your title a bit longer like Tasty Strawberry Shortcake.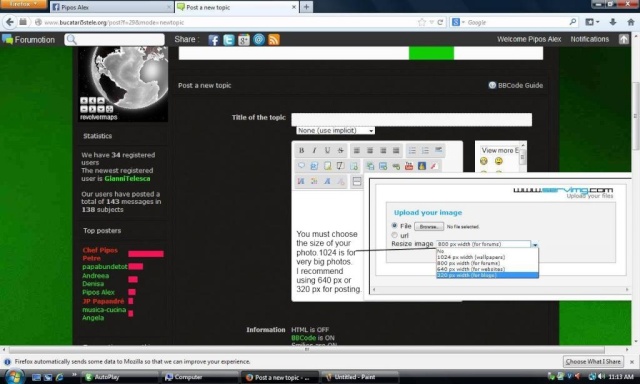 On your posting panel you have 2 ways to upload your photo:Either from your PC or from another website via the picture's link.We are now going to clarify on how to upload pictures from your computer.Select the button that looks like a file with a floppy disk on it.That will open another window where you can choose your picture and the size of your picture.
As shown in the above picture there are five ways to ressize your image:
Choosing No will keep your image in it's exact size without doing anything to it.
Choosing 1024 px will resize your image to that dimension.
Choosing 800 px will resize your image to that dimension.
Choosing 640 px will resize your image to that dimension.This is one of the dimensions I sometimes use for this forum.
Choosing 320 px will resize your image to that dimension.This is the recommended size to post on this forum.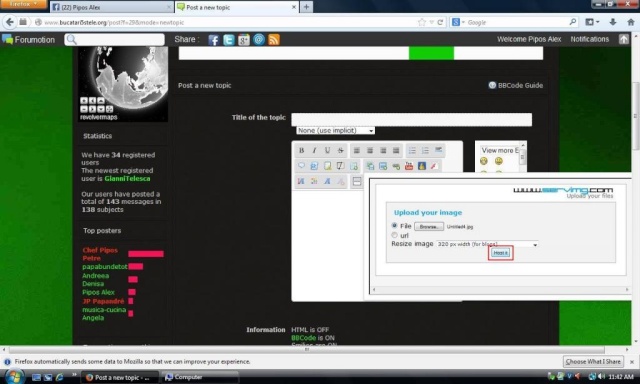 After you have chosen your photo and the photo's dimension(again 320 px is best for this) click on the HOST IT button.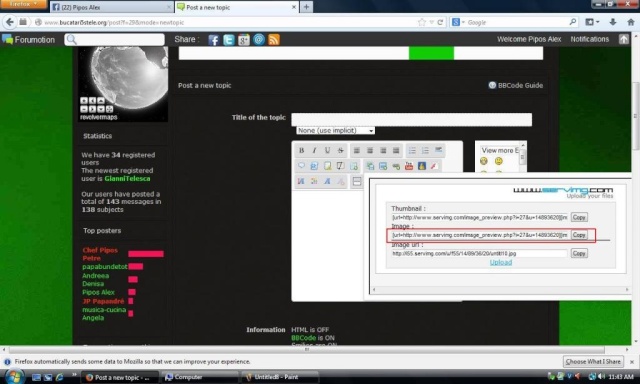 After you click the HOST IT button a series of codes will be displayed.You will have to copy the middle code(wich is in fact your picture) and paste the code above your post.Example bellow: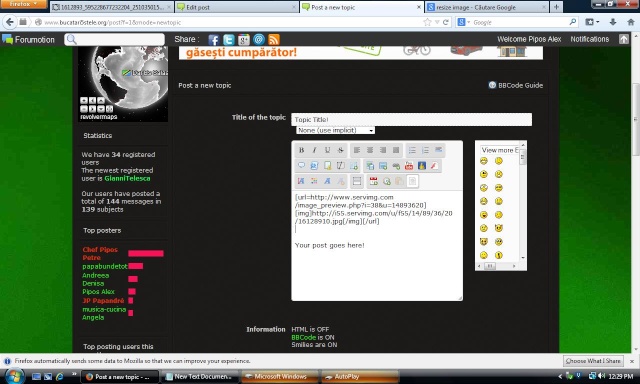 If you have any more questions to ask feel free to give me a message or post in this topic.Enjoy your stay with us!